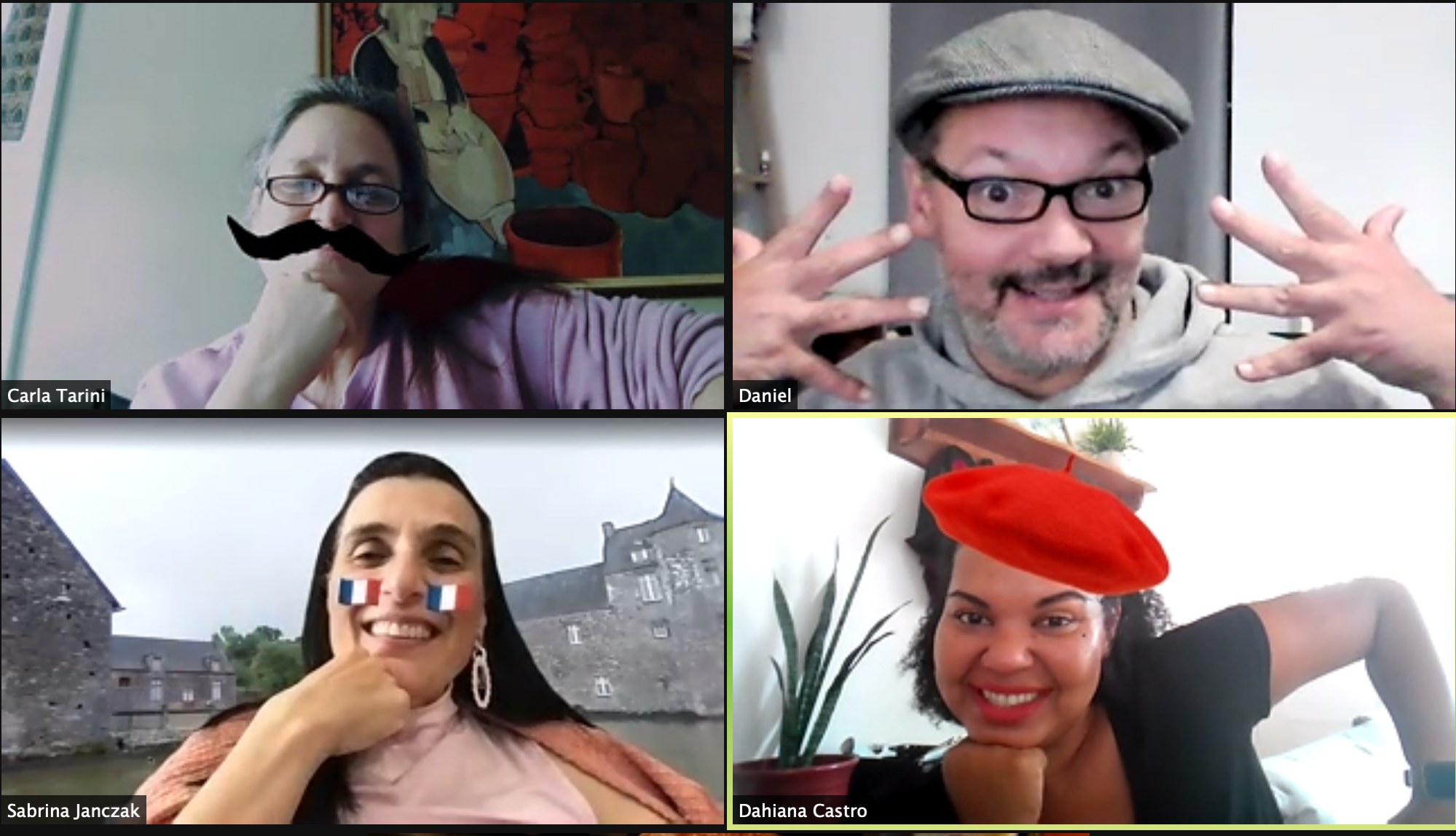 Sabrina Sebban and Daniel Dubois Tandem teach French classes talking with each other, playing characters and interviewing each other and providing twice as much compelling, comprehensible input as a one-teacher class.
Whether live in person in Agen, France or on Zoom, there is nothing like riding the waves of this class.
Carla Tarini, the author of Qui Parle Francais, biographies of famous French speakers, provides translations in the chat as Daniel and Sabrina play characters from her books and travel through Google walking tours to the countries where they lived.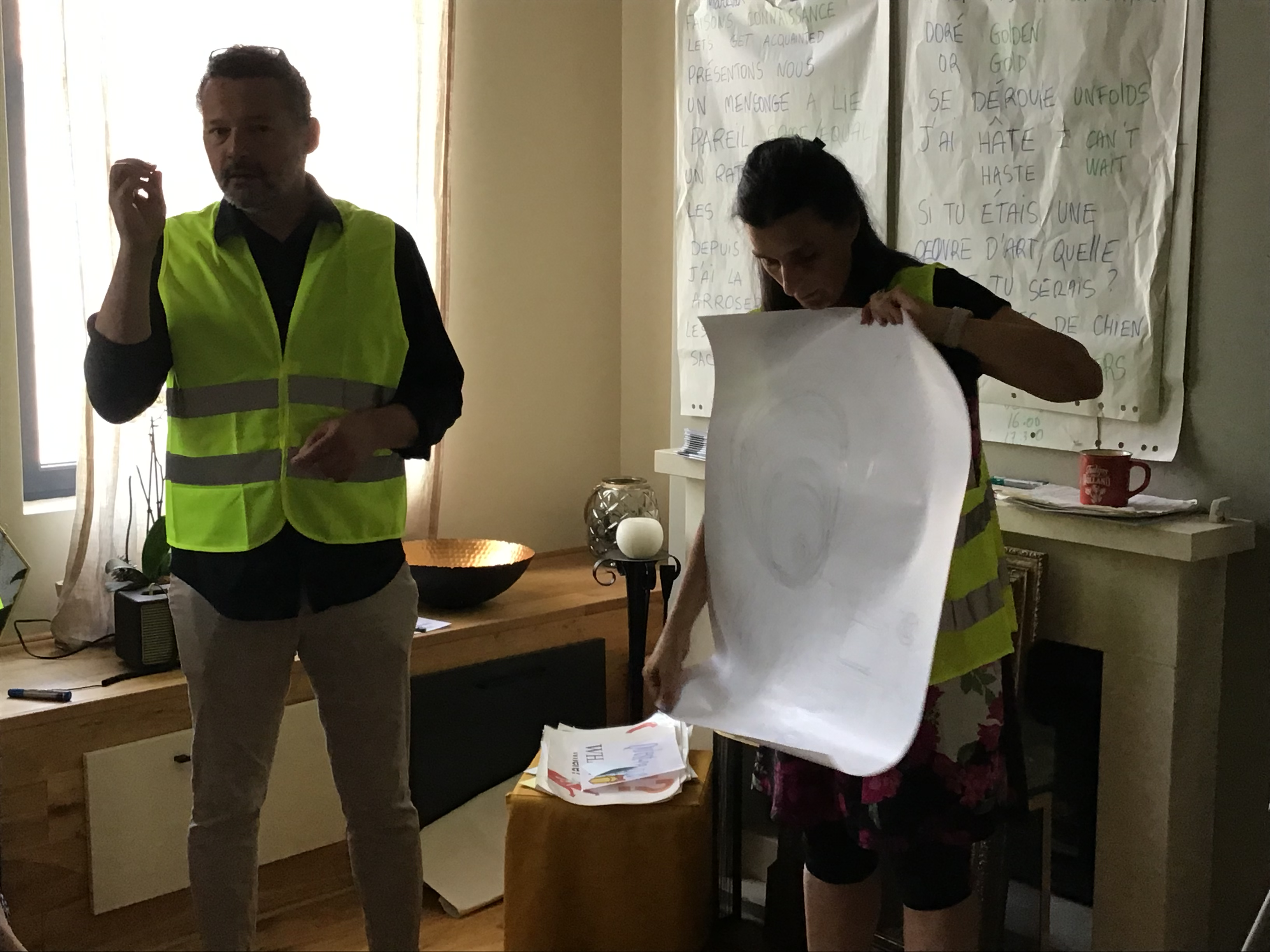 During the class I often forget that it's in French. Bon travail encore, Carla, merci !
Linda M, Colorado
It builds vocabulary like mad!
Terrilynn M, Storyteller and Artist, Colorado
The energy and focus of the instructors brings the language alive. Having Carla note the vocabulary is really nice, even though I understand most of it.
The story was fun and kept the repetition but I also really liked the week that Daniel asked each student about themselves.
Betsy
Time flies while you acquire French because the class is relevant and engaging.
Lidia H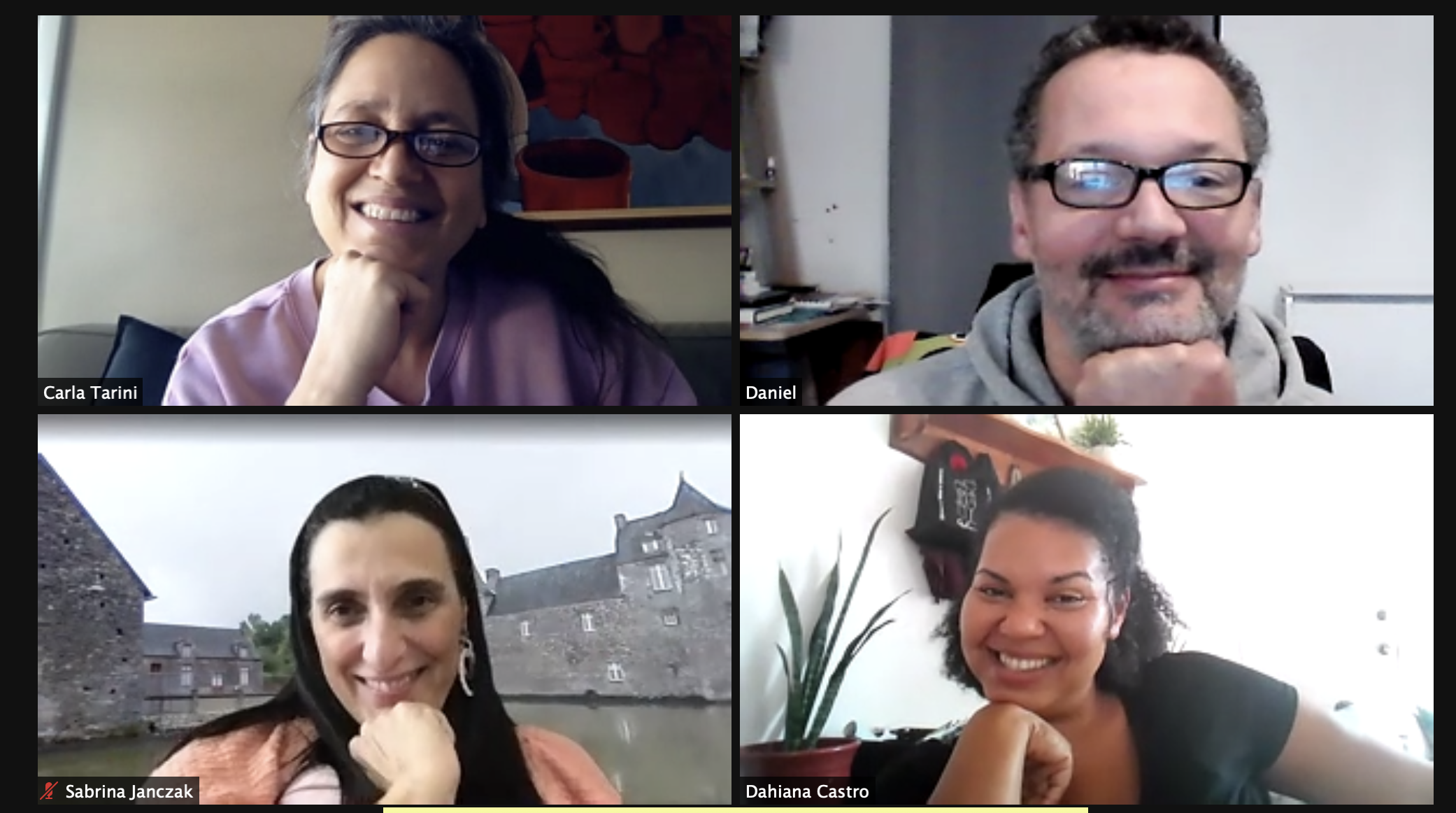 The reading is great. It cements phrases in my head. Without the reading, I'd have trouble retrieving French from my brain to speak or write.My own accent is improving because of all the French input I'm hearing each time. The cultural lessons are gold. I love learning new things while acquiring French.
-Courtney
A very enjoyable hour of hanging out with familiar faces and learning French. Great team of teachers!!
Jim T, Spanish teacher, Iowa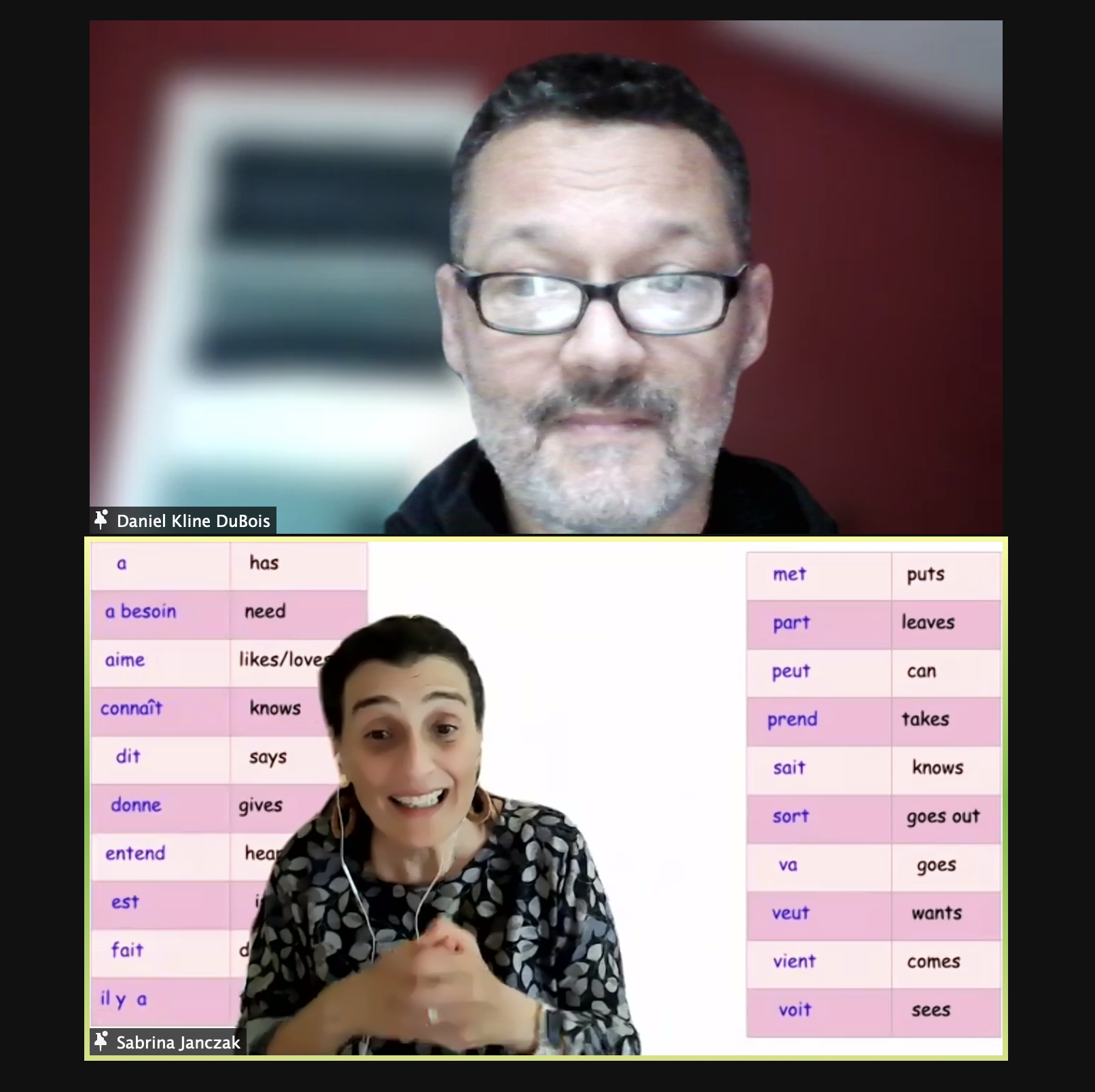 The class never fails to be a joyful. I smile through 85% of every class and laugh the other 15%, all the while, learning.
Julia
It is wonderful to have this time set aside on a Sunday morning and to be immersed in beautiful and comprehensible French. Sabrina and Daniel are such gifted and skilled teachers. It is really a treat to see them teach. As for next time, I'd love to have even more cultural lessons based on Carla's stories. Those are my absolute FAVORITES!!!
Alina F, Spanish teacher, California
Course Curriculum
Live April 3-May 22
Also available on-demand as recordings
Check your inbox to confirm your subscription